We Could Get Better Results, Stand Out and Beat the Competition

Introduction
Your company is small and has been wanting to be appraised, certified or assessed with CMMI, ISO or ITIL for 2-3 years, but you are just not making progress.
If you could just get there you would be able to:
Resolve chronic project management problems of the organization (e.g., missed deadlines, endless rework and surprises) for good.
Shine compared to your competitors.
Have a solid story to tell customers about exactly why you are better.
Bid on more valuable contracts that pay and expect more.
Systematically assess where your strengths and improvement opportunities are.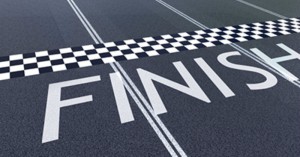 The first thing to know is that you are not alone. I meet companies like yours all the time that would like to shift gears and stay there. It is possible with a different approach and concerted effort.
Here are the typical actions to get past the finish line:
Management leads the way. They are not scared to try new practices and learn.
The visibility and accountability that come from better processes are treated as professionalism.
Wild and resistant people who dream up excuses to avoid visibility and accountability are led to the right path within 24 hours.
The framework (CMMI, ISO, ITIL, etc.) is seen as a collection of practices to achieve more and permanently fix chronic issues.
They don't treat project work and the framework as separate entities. They integrate process stuff seamlessly with work.
They make progress continually. Every week a new practice, problem or skill is addressed.
All processes and templates are short (1-2 pages). They don't waste time writing and editing 50-page tomes.
New practices, processes and templates are used immediately after they are written. This allows time for them to be refined.
Practices that are similar are merged into one process. For example, in CMMI, all of the project management practices are treated as one process.
Management explains every day how better results come from better practices and that better practices lead to the process benchmark being achieved.
The organization sees that the best reward for achieving the process benchmark is the natural positive consequence of performing the new practices..
Early on, the organization decides where and how artifacts will be stored so that any evidence needed for an audit or appraisal is a natural result of doing project work.
The leader. The leader is the lid on what an organization will achieve.
Don't feel bad about this, the lid on the practices that people are allowed to perform is a previous decision that can be adjusted quickly. The lid might have been set at the current level for a good reason historically to maintain organizational stability, but now it is time to raise the lid higher.
People in the organization will perform up to the level that management performs. If management is nervous about change, that will be reflected by the message, "Don't change." If management thinks that estimation, planning and design are silly practices for wimps, then that is the message they will communicate, and therefore the level the organization will perform at.
Even if people in the organization are able, and want, to perform better they will eventually do what keeps them out of trouble based on what management communicates. It will take a bold person to demonstrate to management that there are better ways to achieve better results.
Your next steps
Redefine the goal of "Achieve certification X" with the primary benefit of achieving that goal. A better goal might be, "Reduce rework by 20%," "Meet all commitments" or "Deliver system X on time with a profit." This new goal is compelling; the original one is not.
See the original goal as a stepping stone toward the new, more compelling goal. They are one and the same thing.
Get momentum. Select a problem that impacts the goal and assign a team to fix it within one week.
Read more at Lead the Way Forward
If you, or your big boss, would like a one-on-one session to accelerate your progress, simplify your approach or pick up from where you left off, contact us for a complimentary 45-minute chat, or just send an email.
Further Reading: https://processgroup.com/leadership/
[Forward this email to your boss! Subject: Here's a cool tip for you] 
Quick Link