Dramatically Improve Your Agile Implementation
Webinar, $139 per person
(includes a one-hour customized follow-up session)
March 25th, 2021, 10:00 am – 2:00 pm, US Central Time
by Neil Potter, The Process Group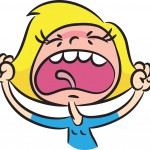 What is included
You can request additional topics that will be covered during or after the session
A certificate stating 4-hours of continuing education credit
1-hour complimentary followup session afterwards for your team
Introduction
Are you using Agile/Scrum? Are you experiencing these problems?
Your project feels like a death march
User stories are too ambiguous to implement; the backlog is huge
Your team can't keep up with the changes
There are endless meetings that consume too much development time
Software development teams move to Agile (Scrum) to get early customer feedback and deliver features incrementally. Adopting Agile can work out, but many teams end up with chronic problems and stay there. What is going on, and what can be done?
This four-hour webinar will describe numerous specific actions that can be taken to improve performance while maintaining agility.
"As someone who is new to the Agile framework I really appreciated the excellent examples (the good, better, best) included in the presentation/handout."  Cindy Jacobsen, IT company, Dallas.
"Thank you so much for the wonderful webinar session. It was very informative to me and very useful for someone preparing to step into the Agile Scrum arena. The pace of the class, the information sharing and best of all the instructor's approach to showing the gaps in Agile and ways to address them."  NDeye Traore.
Webinar topics
Overview (60 mins)
A very short summary of Agile/Scrum
Does it matter which brand of Agile you use?
Typical challenges teams face:

Excessive meetings
Role clarity — Product Owner vs. Scrum Master
What to do with previous roles (e.g., Business Analyst, Project Manager, System Engineer, Program Manager) 
Role of leadership 
What to do with pre-agile practices: trash, reuse, replace?

Causes of project stress?
Audience poll – causes of project stress
What does it mean to be Agile without all of the buzzwords?
A critical look at the Agile Manifesto and Principles
Q&A
Backlogs (45 mins)
A good backlog, a typical backlog and a great backlog
Typical challenges: Messy, incomplete and ambiguous backlogs, allocating time for backlog creation
What else is missing in a backlog and how to fix it
Q&A (15 mins)
Break (15 mins)
Release and Sprint Planning (30 mins)
Scrum planning practices
Typical challenges: Too much scope per sprint, surprises, no end in sight
What is missing in planning and how to fix it
Q&A (5 mins)
Sprints (30 mins)
Typical practices within a sprint
Typical challenges: Defining "done," necessary non-coding tasks, and pushing work to the next sprint (snow plough effect)
Dealing with ugly release and sprint burndown data
Is retrospective information being used or ignored?
Going Beyond Basic Agile (30 mins)
Where did your pre-agile practices go to?
Should we do software design? If so, how and when?
Where to add practices and maintain Agile
Dealing with fixed-price contracts (as a vendor and with suppliers)
Hybrid Life cycles – must you be Agile everywhere?
Final Q&A (30 mins) of your pre-submitted questions
"Discussions focused on the pitfalls and risks with adopting Agile practices. The recommendations and alternatives to make the transition smoother and more transparent were very doable and allowed the flexibility to tailor to individual environments."  Susan Hasan, IT company, Dallas.
"I have been a Project Manager for over 15 years and have been using Agile for over 2 years and learned some valuable information in this webinar! Thanks for taking time with all of us. You are a great instructor." Jim Caffery.
Audience
Scrum Masters, Project Managers and team members wanting to live agile without stress or chaos
Senior managers wanting to improve their group's results when using Agile/Scrum
Registration
Attendance is $139/person by credit card via a secure pay site (Eventbrite and PayPal — a PayPal account is not needed)
When you register, you will be sent a confirmation, and later, a webinar link
Cancellation two weeks

before

 the webinar for a full refund — contact us
The value of $139: Learning one thing that saves 1-2 hours per week (e.g., avoid one bug or problem) returns 40-80 hrs/yr.

Invite your colleagues to register and attend for free
Generate an email, "Subject: Here's a useful session on implementing Agile while avoiding the problems" Quick email link. 
Attend for free: Get $35 back for every person you get to register and attend (no limit)
About the instructor
Neil Potter is co-founder of The Process Group, a company formed in 1990 that consults on Agile/Scrum, requirements, leadership, software engineering, process improvement, CMMI, and project management. Neil has seen 20 years of Agile implementation, from awesome to awful. 
He has 32 years of experience in software and process engineering. Neil is a Certified Scrum Master, CMMI-Institute certified lead appraiser for process appraisals, CMMI instructor (development and services) and Six Sigma Greenbelt. He has a B.Sc. in Computer Science from the University of Essex (UK) and is the co-author of Making Process Improvement Work – A Concise Action Guide for Software Managers and Practitioners, and Making Process Improvement Work for Service Organizations, Addison-Wesley.
Satisfaction
If you are not satisfied with the session, contact us for a refund.
Questions
Please contact us.