10 Leadership Practices to Lead Agile Teams
It Doesn't Have to be Like Oil and Water!
A 90-minute webinar, by Neil Potter
$49/person — includes having your Agile/Scrum leadership questions answered during/after the session
Friday,  February 19th, 10:30 am – 12:00 pm, US Central Time
Introduction
Your teams are Agile and Management is used to Waterfall. Teams are upset and feel constrained; management wants to predict revenue, deadlines and profit. Sound familiar?
If you are a senior manager you might have many years of experience leading a "traditional" organization that is focused on contracts, planning, monitoring, phases and gate reviews. If so, you might be experiencing Agile-shock when leading Agile teams.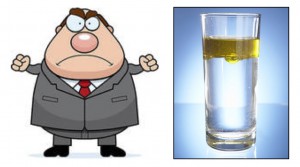 Problems we are going to address
Management can't predict revenue.
Projects drag on for 2 weeks at a time with no end in sight.
Customer needs are discovered continually — can't pin a set of features to a revenue goal.
Expending more $ than earned.
Increasing testing resources, defect repairs and support costs.
The purpose of any life cycle or development process is to manage customer needs, time, money, team synergy, risk and quality. These are the variables that you want to define and manage while your Agile teams do their thing. Knowing what an Agile team is trying to achieve, and how that fits into your expectations to run a business, will help you know what level of involvement is needed.
This presentation discusses 10 leadership practices you can perform now to set the direction, understand what your Agile teams are doing, and get out of the way.
Don't panic! With a few changes in your style and setting expectations, Agile teams can become happy with you, and vice versa.
Webinar topics
The challenge: prediction vs. discovery and running a business.
Oil and water – typical symptoms.
10 leadership practices:
Employ "Commitment by involvement."
Maximize and maintain the benefits of Agile / Scrum — use it to your advantage.
Focus on results – clarify how business goals and Agile practices fit together.
Empower teams: What do teams need to be empowered? When are they not empowered?
Map the Agile workflow to contract deliverables and customers who live in a "Waterfall" world.
Define appropriate release plans, estimates, risks, dependencies, deadlines — no wimping out.
Deal with ugly data.
Set priorities — none, just right, too many, too often.
Use retrospective data — it's there to clean up the mess.
Set a great example.
Five Actions You Can Take Now
Q&A: We will collect your Agile/Scrum leadership questions before the session and answer them at the Q&A time. Questions that don't fit in the webinar session will be answered with you offline.
Audience
Senior managers wanting to improve their group's results when using Agile / Scrum.
Project managers and team members wanting to understand the boss.
Registration
Attendance is $49/person by credit card via a secure pay site (EventGrid)
When you register, you will be sent a webinar link
Cancel anytime 

before

 the webinar for a refund — contact us
There is a limit of 50 attendees

Invite your colleagues to register
Generate an email, "Subject: Here's a useful session on Agile Leadership" Quick email link
Date not good?
If you would like this session as a custom workshop for your group at an earlier or later date, please contact us and we will be happy to set up an event at our webinar consulting rate.
A full 1-2 day customizable workshop is also available to address your Agile or Scrum challenges.
About the instructor
Neil Potter is co-founder of The Process Group, a company formed in 1990 that consults on Scrum, requirements, leadership, software engineering, process improvement, CMMI, and project management.
He has 28 years of experience in software and process engineering. Neil is a Certified Scrum Master, CMMI-Institute certified lead appraiser for SCAMPI appraisals, Intro to CMMI instructor (development and services) and Six Sigma Greenbelt. He has a B.Sc. in Computer Science from the University of Essex (UK) and is the co-author of Making Process Improvement Work – A Concise Action Guide for Software Managers and Practitioners, Addison-Wesley (2002), and Making Process Improvement Work for Service Organizations, Addison-Wesley (2012).
Satisfaction
If you are not satisfied with the session, just contact us for a refund.